Juliet Albert, Specialist FGM Midwife, Queen Charlotte's and Chelsea Hospital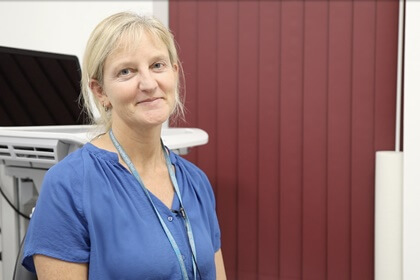 There is an urgent need for more people to be made aware of the issue, and also for them to understand that the practice of FGM is not a question of ignorance. It is more about the lack of access that many women have to education and the inequality that women suffer in many parts of the world – and in some households in our own country.
Young girls are mutilated because of traditional male-dominated societies that don't value women and their physical integrity. It happens when communities view women as second-class citizens and sexual objects that provide men with sex and children. We need to empower the women and men to ban this practice and speak out against it.
I first came across FORWARD when I attended a study day run by Adwoa Kwateng-Kluvitse. She was an inspirational woman who made me decide that I had to do something for the women who were attending my hospital and did not have any specialist services in place. FORWARD was helpful right from the start.
In 2003, I was setting up a working party at Queen Charlotte's hospital and asked FORWARD to send a representative to attend our first meeting. They've been coming to our steering committee and working party meetings ever since. It's always great to know that FORWARD is there behind the scenes. If I ever need any FGM information, or don't know what to do in a tricky situation, I will ask them.
It is a real privilege to work with women from FGM-practising communities. It is very humbling. Many of the women that I see have gone through so much. Fleeing their homeland, seeing family members killed in front of them, being refugees in a foreign country without status, money, family or friends.
Most of the funding for FGM goes abroad, but we also need money for services in this country. We need to make FGM part of our mandatory training in hospitals. FGM should be taught in the training of all healthcare professionals, including GPs, practise nurses, school nurses, health visitors and midwives, as well as other professions such as social workers and teachers. This will take money. And lots of it.