New Youth Advisory Council Established!
This September FORWARD's Youth Programme established a new Youth Advisory Council formed of 12 inspirational and motivated young women!
What is the Youth Advisory Council?
The Youth Advisory Council will shape FORWARD's national youth programme from within through regular meetings and feedback. They will also gain skills to support their personal and professional development, as well as supporting the fight for women and girls' rights.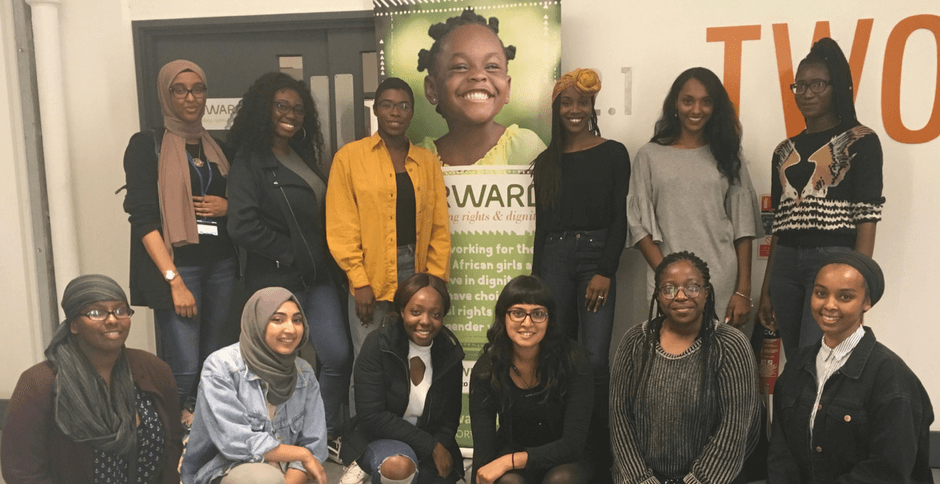 What does FORWARD's Youth Programme do?
The Youth and Schools Programme, Young People Speak Out, is the voice of young people at FORWARD. For the past ten years we have been working with young people around the world to raise awareness on issues around FGM, forced marriage, and violence against women and girls (VAWG).
We know that change happens when different talents and passions come together for a common cause. That's why we provide a space for young people to connect, create and collaborate. We do this through delivering school workshops, running youth groups and having creative projects such as showcases, films, poetry nights and flashmobs. We empower young women and men to transform the attitudes, values and norms that shape our society, so that together we can create a world where equality is the norm and freedom is a given.
Where can I get more info?
Read more about our Youth and Schools Programme here and check out other ways to get involved on our Youth website.